Whether the application is photographic portraiture or fine art reproduction, Canvas will satisfy even the most demanding professional by providing the finest image quality.
Quality
Made from the highest quality fabric, this unique heavyweight, quality canvas utilizes a tight weave that is ideal for photographic and fine art reproductions. With a high resolution coating that is pliable enough to withstand stretching, Canvas displays a subtle texture for a true artistic look and feel.
Highest resolution canvas coating for outstanding reproductions
Medium gloss surface
Unique texture for true artist look
Heavyweight for quality feel
Acid free
Stretchable for framing
Great Colour
Combined with incredible color reproduction, a medium gloss finish, and an acid free archival quality base, this canvas is versatile enough for all applications that require the highest image quality and an archival display life. This product is engineered to give you the highest resolution and color saturation possible.
Epson UltraChrome HDR (High Dynamic Range) K3 Inks
With all our Canvas prints they are printed on the Latest Professional High End Epson printers utilizing the Epson Ultrachrome HDR Inks.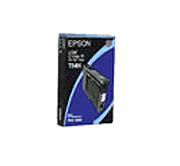 In building on the advances introduced with the the Epson UltraChrome K3 ink with vivid magenta, Epson has engineered the UltraChrome HDR (High Dynamic Range) pigment ink technology. While still retaining its key features, such as three-level black ink for superb grey balance, and smooth tonal gradations from shadow to highlight, UltraChrome HDR comprises several new important innovations that contribute to dramatically enhanced print and colour quality.
One of the most significant advantages of the UltraChrome HDR ink is the inclusion of Orange and Green inks, which bring about dramatic expansion in the colour gamut, especially in the bright /vivid green to yellow, and yellow to red ranges. In particular , with the new orange ink, the Epson HDR ink techniology delivers a major recuction in image grain that is typically evidenced ink skin tone reproductions.
Here's some of the benefits of the Epson Ultrachrome HDR Inks we use
Superb colour stability

Low level of metamerism ensures that colour change under different light conditions is minimised or eliminated

Designed to suit and print on a wide variety of media while maintaining outstanding lightfastness

Epson UltraChrome inks can deliver twice the density of our conventional pigment inks. As a result, they reproduce a larger gamut of colour and deeper blacks

Superb water and wear resistance
Lamination
This product comes laminated (Liquid Laminate) for additional longevity, lightfastness and to make it easy to clean / dust. Please note Laminating does NOT come standard with many other manufacturers.
Stretched Canvas
After the image is printed, the canvas is trimmed to size and stapled to traditional stretcher bars to be displayed in a frame or as a gallery wrap. The term gallery wrap refers to an image that appears on the sides of the frame as well as the front. The image on the sides is either a continuation or a reflection of the main image.
The Canvas
This product is sensational. It's not some cheap chinese made canvas that looks good for the first 10 minutes. This baby will look great for your lifetime! It is a 'Premium' 350gsm Matte Canvas that you'll be very proud of!
350 gsm / 21 mil
Poly / Cotton
Single Sided
White
Water-resistant
Ready to hang
We use high quality hangers and plastic coated hanging wire to make it ready to hang as soon as you get it.